Blogs
Matt Schroeder
June 18th
Cold Country Vines & Wines

Matt is a guitar player extraordinaire. He is originally from Two Rivers so he has been around here playing for decades. Matt's music goes from delicate finger picking ballads to crunch rock. I don't think he'll bring his crunch setup but suffice it to say, he can play anything.
Many of you have been asking when these performers will be here this Summer. This is the list of confirmed shows with many more pending final approval. AND Just maybe, Jay will step up on stage once or twice.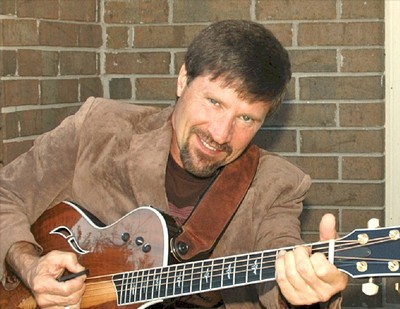 Rock Legend Music Fest
Copper Box, Mad Cats, and Shy Guys
@Cold Country Vines & Wines
E3207 Nuclear Road, Kewaunee WI
920-776-1328
This year we have 2 Days with 3 Amazing Bands
Saturday:
Headline Act: Copper Box 4:00 to 7:30
Opening Act: Mad Cats - 1:00 to 3:00
Sunday: Shy Guys - 2:30 to 5:00
To say all the good things that should be said about these three bands would take several volumes of print. Suffice it to say that these amazing shows are brought together in appreciation of our Cold Country Music Fans. If you love great music, you've got to get here.
$10 admission gets you a weekend of music and your first beverage.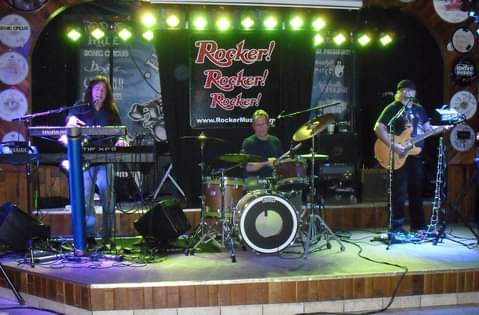 Rocker! will be playing at Cold Country Vines & Wines on July 10th 2:30 to 5:30
Rocker has been performing professionally since May of 1974. Performing all over Wisconsin and Michigan, with various jaunts to Iowa and Illinois. Doug on keyboards, bass keyboard, and vocals with Rick on guitars and vocals, are founding members of the band. Paul on drums & vocals has been with us since July 2016. He spent the previous 10 years in Nashville. Many will remember Rocker performing their first show on Friday, May 10, 1974 at the Migration in Bonduel, WI. Rocker has performed literally hundreds of parties, weddings, and private events as well as night clubs and bars to this day. Most of the music performed is CLASSIC ROCK. Some country tunes and of course, a few polkas are included in the mix. They truly LOVE WHAT they DO, and hope it shows! /
Watch Video HERE
Event by Cold Country Vines & Wines
Cold Country Vines & Wines
Duration: 3 days
Public · Anyone on or off Facebook
Cold Country Vines & Wines has a great lineup for 4th of July Weekend
Saturday July 2nd 2:30 to 5:30: The Honey Goats
Sunday July 3rd 2:30 to 5:00 Gloria and Joe, (Gloria of Unwound)
and Monday July 4th 2:30 to 5:00 is Zach Vogel and it's rumored that brother Brandon may be here to join him. No matter which way you look at it this is going to be a great music weekend at Cold Country
Cold Country Vines & Wines
E3207 Nuclear Road
Kewaunee WI 54216
920-776-1328

Play Video HERE

Bring some snacks a lawn chair and enjoy Becky Markvart at Cold Country Vines & Wines E3207 Nuclear Road, Kewaunee WI
"I've been singing my whole life but I started playing guitar pretty late in life. I originally picked up the guitar at age 14 but really didn't do much with it until age 30. My performing career started in middle school where I participated in quite a few musicals. That began my love of the stage! I remained active in the musical community by singing in church. When I graduated high school, I had a pretty difficult time deciding what to go to college for. I decided to major in police science following in my dad's footsteps. 1 year into my 2 year degree I was diagnosed with Multiple Sclerosis. Plan B...I started pursuing a degree in psychology. I graduated with 2 degrees in 1998...1 in police science and 1 in psychology... And was also put on disability. Plan C took place in 2005 when I met up with guitarist Deb Kimmes and her percussionist husband, Mark.
We started the trio "Happenstance". We played lounges, coffee shops, festivals and private parties for a couple years. Due to illness, our trio came to an end and I went solo in 2007. Luckily I picked up the guitar again during my time with the trio! I bought my 1st Taylor guitar in 2006 and fell in love! Over the years I've had the pleasure of working with some greatly talented musicians including Nick Grisetto (we were known as"the Overtones"), Bill Martell (we were known as "Six Degrees" and were crowned "Best Musical Group in Manitowoc County"). I was also part of the harmony driven Sheboygan based band "Sheboygan Light Rail" for nearly 2 years.

Free Show at Cold Country Vines & Wines, Eddie Biebel
Watch Video HERE

E3207 Nuclear Road, Kewaunee, WI
Bring you lawn chairs a picnic and enjoy some Cold Country Wine while watching the greatest country picker in the midwest.
Eddie Biebel has won hundreds of awards and played across the nation with the best. See him Thursday June 19th at 5:00 PM for Music
To Watch Video Click HERE
This band went from garage band to top performers in just a few short years. You can't miss this one.
Cold Country Vines & Wines
E3207 Nuclear Road
Kewaunee, WI. 54216
To Watch Video Click HERE
Matt is back at Cold Country Sunday June 5th.
Admission is FREE!
Bring your own picnic!
Matthew Schroeder is a seasoned performer, guitar educator, and WAMI (Wisconsin Area Music Industry) winning guitarist who has a depth in his playing resulting from a life long pursuit of music and the guitar. From the age of two when his parents had to replace worn out records, to his high school years spent playing in rock bands, Matt has diligently focused on the guitar. It was after high school Matt discovered fingerstyle artists like Michael Hedges, Leo Kottke and Billy McLaughlin, who charted a solo guitar course outside of the traditional jazz or classical traditions, and gave him a glimpse of his future.
Captivated by this music, Matt enrolled in the short-lived cooperative guitar program at the University of Wisconsin-Milwaukee/Wisconsin Conservatory of Music majoring in American fingerstyle guitar; the only institution in the world to offer such degree. There, he worked with many of the finest guitarists in the world, performing in master classes with Pierre Bensusan, Benjamin Verdery, Pat Donohue, Billy McLaughlin, and Alex DeGrassi, as well as studying one on one with local legends John Stropes, Don Linke and Peter Roller.