Cold Country Vines & Wines
Wine Club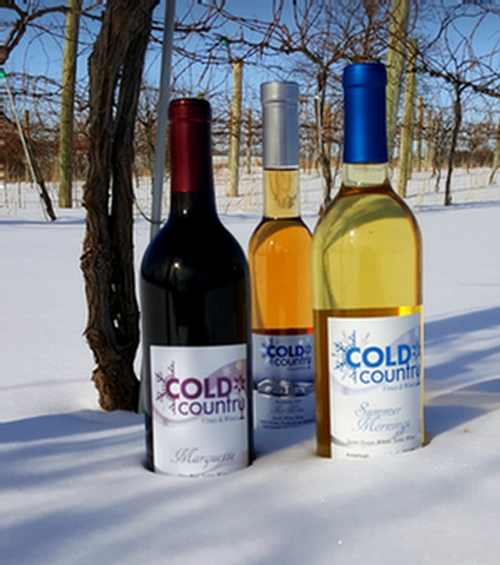 Benefits of Membership
Two auto shipments per year of vintner's choice
This gives you the opportunity to try something you might not normally try. It will expand your wine tasting horizons and tease your palate.
- Three bottles of wine each shipment
- No substitutions
- A complete description of the wine will be packed with each shipment
- Members have three weeks to pick up their club order or it will be shipped
- Postage will be paid by the member at $20 flat rate for shipping - a person 21 or older must sign for the delivery
- September and February are club release months
Complimentary Wine Sampling
- Choose from either the Regular Tasting Menu or Reserve Tasting Menu
Member Bash in February for member and your guest
Event includes live music, appetizers, one complimentary glass of wine, and one complimentary ice wine tasting
After hours pre-release party for new wines
Be the first to taste new wines before they are released to the public.
25% discount on cases of wine
Does not include shipping
15% discount on single bottles of wine
Does not include shipping
Member discount prices on wines by the glass
Free glass of wine on your birthday
Loyalty points earned on all purchases
500 loyalty points can be redeemed for $25 toward a purchase
Newsletter
No fee to join and you may cancel at any time
---