Events & Entertainment - 2019
Concerts take place in the covered arena with a nice Lake Michigan breeze blowing through. The music plays rain or shine. Beer is also served for those who haven't achieved their wine palette... yet!
Popcorn, chips, and sampler cheese platters are available for purchase.
Tasting fee on event days is $6 for 5 wine samples and you get to keep the Cold Country Signature glass OR turn in your sample tickets for a FULL pour of your favorite wine.
Sunday July 21st 2:30 to 5:00 Mick Grasso
Mick has played Cold Country before and is back by popular demand.
Thursday July 25th 5:30 to 8:00
Stolie by the Campfire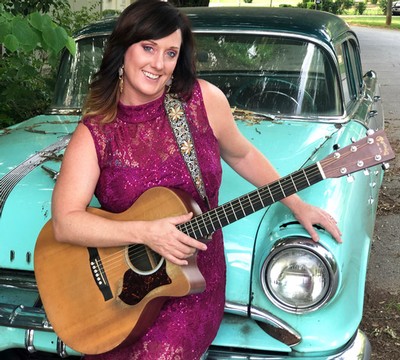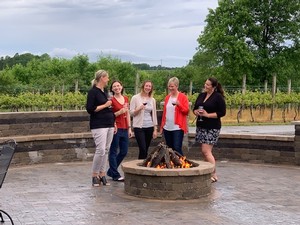 Stolie is a worldwide performer with roots from this area. She makes her audience beg for more.
Sunday July 28th Acme Pickers 2:30 to 5:00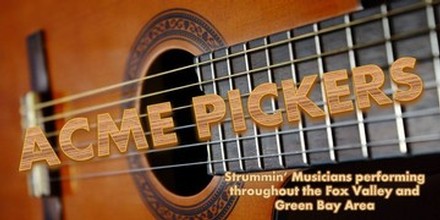 The Rest of Cold Country Music Schedule:
Thursday . 25-Jul Stolie (by the Campfire weather permitting) 5:30 to 8:00
Sunday 28-Jul Acme Pickers 2:30 to 5:00
Sunday 4-Aug Unwound (New Addition) 2:30 to 5:00
Sunday 11-Aug Starfire Family 2:30 to 5:30
Sunday 18-Aug Kraig Kenning 2:30 to 5:00
Sunday 25-Aug Sara Rifleman Jazz Trio 2:30 to 5:00
Saturday 31-Aug Grayling Pingel 2:30 to 5:00
Sunday 1-Sep Becky Markvart 2:30 to 5:00
Monday 2-Sep . Hannah Rose 2:30 to 5:00
Saturday 21-Sep Harvest Fest The Green Bay Pickers 2:00 to 6:00
Saturday 26-Oct Halloween Party Spice Band 4:00 to 8:00
Saturday 30-Nov Holiday Open House Open Date
Saturday 14-Dec Christmas Show Eddie & Vicky 2:30 to 5:00